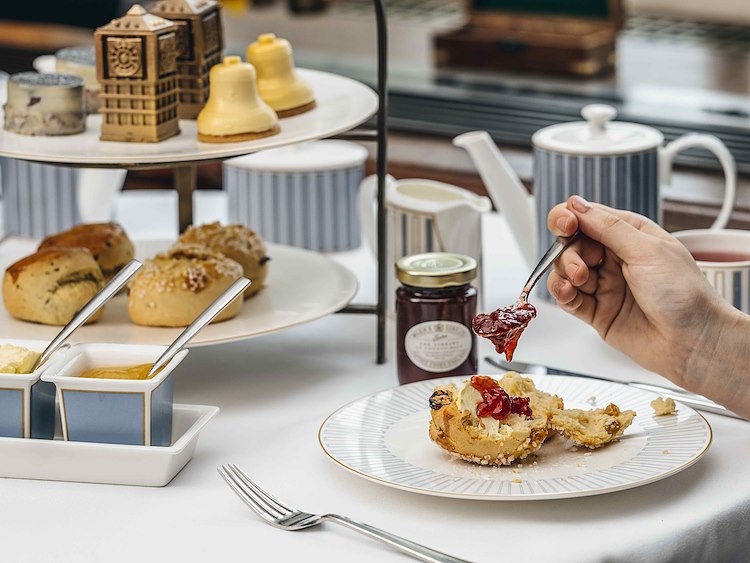 A Truly British Tradition
Step from the bustling South Bank into The Library, and you'll be enveloped by a sense of timelessness and relaxation. Once the members' library of London's County Council, this beautiful space is steeped in heritage - from the original oak bookcases stacked with literary classics to sweeping views over the city's most historic and photographed landmarks. A destination like no other.
Here you'll enjoy a refined and memorable dining experience, be it afternoon tea - that most quintessential and indulgent of British treats. Take a seat, unwind and let us serve up classic tradition with a contemporary twist.
A quintessentially British experience awaits in the heart of London's most iconic building, the County Hall. Situated next to the famous London Eye, you can enjoy afternoon tea overlooking the River Thames, Houses of Parliament and London's most well-known landmark: the Elizabeth Tower with Big Ben.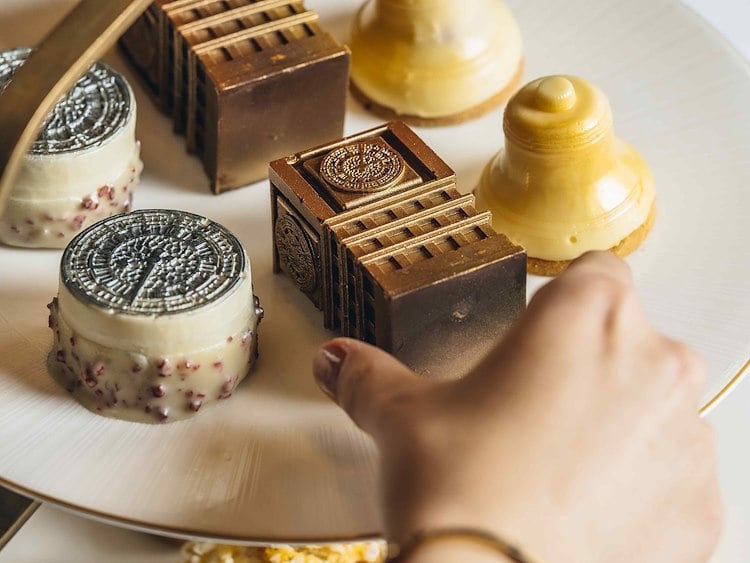 The story behind afternoon tea
Anna Maria, the Seventh Duchess of Bedford, is credited with the introduction of afternoon tea in 1840. She is said to have experienced what she called a 'sinking feeling' in the middle of the afternoon due to the long gap between light luncheon and her evening meal. To relieve her hunger pangs she asked her footman to bring her a pot of tea and a little light refreshment, and soon she enjoyed this ritual so much she began to invite her friends over for tea and gossip about the latest scandal. The ritual eventually caught on and afternoon tea became all the rage among the upper crust. Soon all fashionable Londoners was indulging in the art of afternoon tea.
"Honestly on my top 3 afternoon tea experiences in the UK 🥰"

@myplanate

"What's so unique about it is the spectacular views over the River Thames and Big Ben and the beautiful historical library setting."

@a_london_story

"The Library at @londonmarriottcountyhall ticks all the boxes. Fabulous room, iconic view, delicious food, plus amazing service."

@postcards.from.hayley

"The afternoon experience was so lovely, it was a calm and incredibly cosy place to spend the afternoon."

@vebriisfebruary