British Afternoon Tea Menu
British Afternoon Tea Menu
The Library at County Hall
Located In London Marriott Hotel County Hall Westminster Bridge Road LondonLondonENGB
+442079028000 Hours of Operation
Monday

2:00 PM - 5:30 PM

Tuesday - Friday

2:00 PM - 8:00 PM

Saturday

12:00 PM - 8:00 PM

Sunday

12:00 PM - 4:30 PM
Afternoon Tea from £39
Enjoy a quintessentially British experience overlooking the River Thames and the Houses of Parliament. Choose from different options including free-flowing bubbles or champagne. See specific pricing by selecting "Reservations" at the upper right corner.
Starter
Cheese Twist with Oxford Blue Cheese Sauce
Savoury
Mushroom, Leek & Brie Cheese Quiche, Multigrain Tart
Grilled Pumpkin Fennel Muffins
Wild Boar Sausage Roll with Red Onion Chutney & Sesame Seeds
Pesto & Mozzarella Cheese with Tomato Chutney in Basil Bread
Paprika Chicken with Peppery Rocket in Carrot & Coriander Bread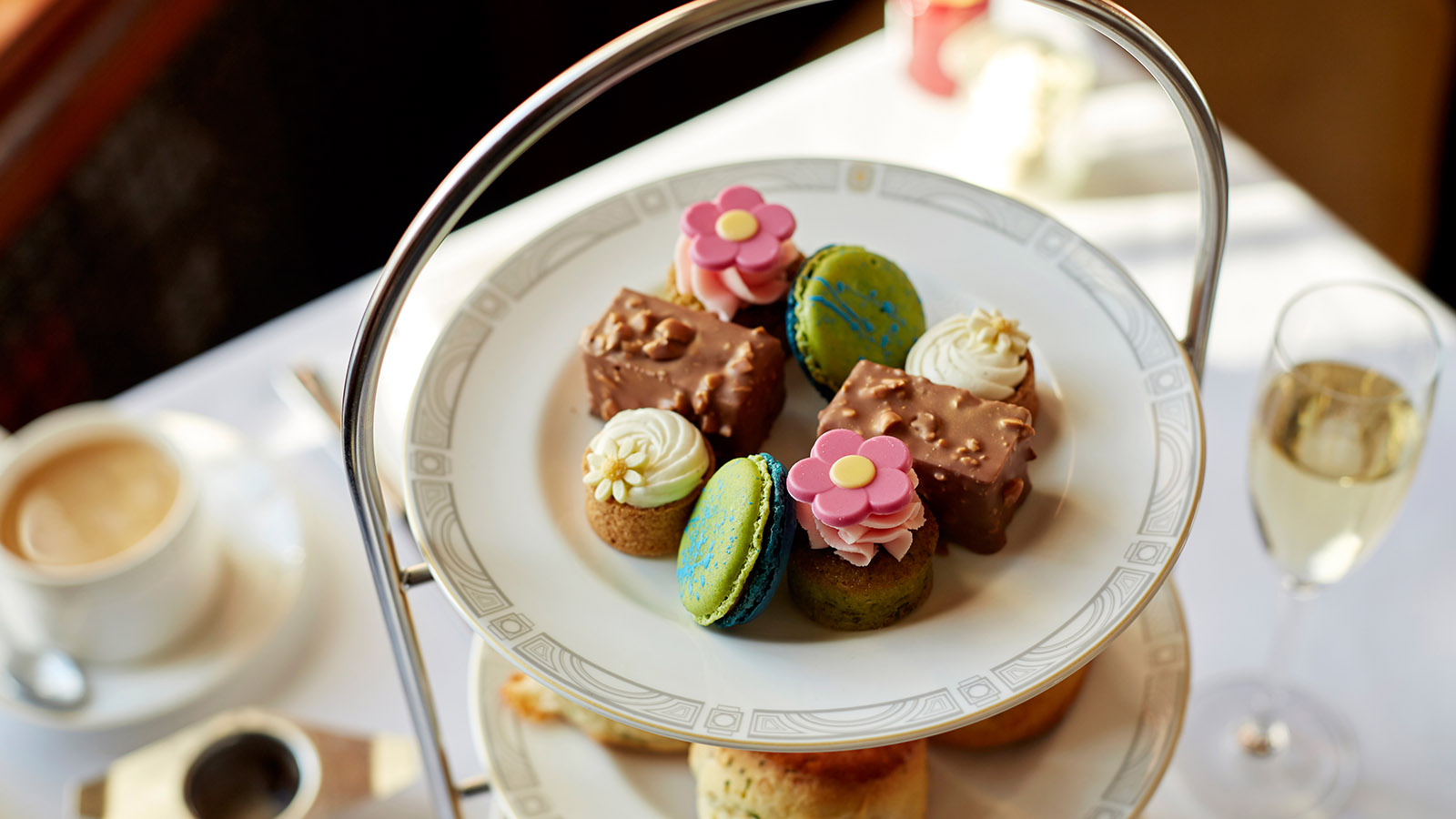 Sweet
Lemon Thyme & Praline Meringue Tart
Amarena Cherry & Dark Chocolate Brownie Delice
Lime & Blackberry Sour Cream Posset
Selection of homemade Scones
Golden Raisin Sweet Scones
Served with Tiptree County Hall Strawberry Jam & Dorset Clotted Cream
All prices are inclusive of VAT. A discretionary service charge of 12.5% will be added to your final bill. If you are concerned about food allergies, e.g. nuts, you are invited to ask one of our team members for assistance.
See the different offering and prices by selecting "Reservations" at the upper right corner.
Looking for more places to enjoy Afternoon Tea in London? Discover a selection of our favorites here >
The Library at County Hall
Located In London Marriott Hotel County Hall Westminster Bridge Road LondonLondonENGB
+442079028000 Hours of Operation
Monday

2:00 PM - 5:30 PM

Tuesday - Friday

2:00 PM - 8:00 PM

Saturday

12:00 PM - 8:00 PM

Sunday

12:00 PM - 4:30 PM